Platforms
ContinuServe manages all major platforms, delivering a range of full stack of capabilities. Our platform teams have deep functional and technical expertise in delivering reliable solutions for your business.
Applications Platforms:
With the ContinuServe Application Platform service, you will have 24x7 access to a previously inaccessible range of skills and experience that we've developed while managing dozens of customer environments across a wide variety of situations. This "wide-angle" view is a powerful addition to your core in-house team, completing your solution while guaranteeing total, wrap-around service to your business stakeholders.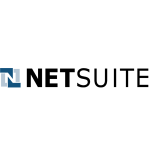 Infrastructure Platforms:
With the ContinuServe Infrastructure Platform service, we can take you on a journey to the cloud, or support you in your current environment. We will maintain your infrastructure, ensure compliance and security controls, and insure SLA performance so you can focus on your core business plan.